Dr. Tarek Aly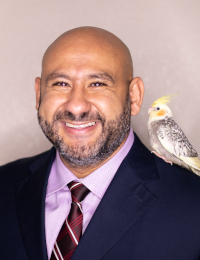 Tarek practiced Dentistry and Periodontal surgery while simultaneously working in Management and Marketing. He graduated from the Faculty of Dentistry, Alexandria University in Egypt. He has a graduate certificate in Periodontics & Oral Medicine from the same University and a Diploma in Sales & Marketing from the American University in Cairo. He has an MBA from Stephen F. Austin State University in Texas. Tarek has a CVA certification from the National Association of Certified Valuation Analysts.

His expertise includes Dental Support Organizations platform development and management, M&As, Business Valuation, Business Operations, Dental Organizations Management.

He has written three publications and is currently working on a book addressing Management of the Dental Practice and DSOs. He is currently the Chief Operations Officer/Co-founder of OrthoDent Management LLC (12 dental practice locations) and Modern Smiles (8 dental practice locations), President/Founder of Precision Advisory LLC. Tarek is also a public speaker and competes in Toastmasters International.